Electric Vehicle Climate Credit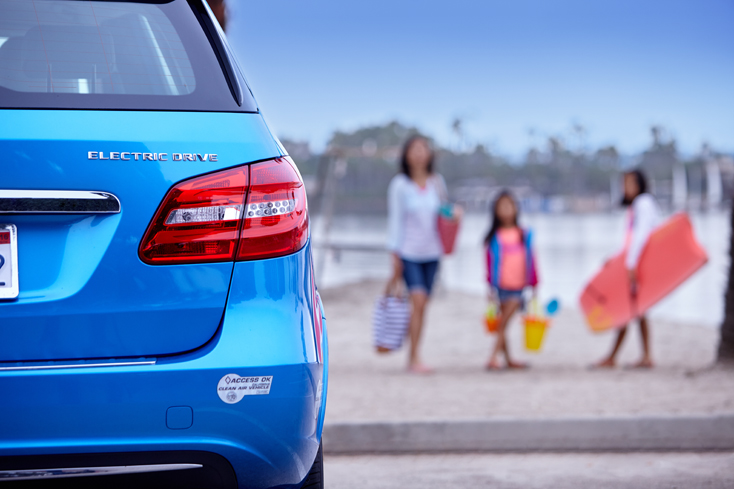 If you drive an all-electric or plug-in hybrid vehicle, you may be eligible to receive an annual credit on your SDG&E bill. Last year, those who applied received a $200 bill credit.*
The Electric Vehicle Climate Credit is part of a statewide greenhouse gas reduction program administered by the California Air Resources Board. The program is not funded by utility rates but by regulation meant to increase the adoption of clean-vehicle fuels such as electricity.
If you continue to own your electric vehicle, you'll be able to apply for the credit every year until the funding period ends in 2020.
Those who qualify will receive a credit on their SDG&E bill by the end of September or sooner. This credit is only for electric vehicles registered at a residence, not for commercial fleets.
How to qualify
If you own or lease an all-electric or plug-in hybrid vehicle and you live in the area served by SDG&E, then you may qualify for the Electric Vehicle Climate Credit.
To apply, you'll need:
A copy of your CA DMV registration card (or new vehicle dealer notice of temporary identification)
To be the registered owner of the EV in the area served by SDG&E as of May 31, 2018
Your SDG&E residential account number (if applicable)
Applications will be accepted March 1, 2018 through May 31, 2018. All applications must be postmarked by May 31, 2018 to be accepted.
Frequently Asked Questions
How much is the credit?

The amount may fluctuate annually based on the number of participants. It can range from $50-$200 per vehicle.
*The Electric Vehicle Climate Credit amount varies based on the number of applicants in a given year. SDG&E makes no guarantees regarding the amount of the credit in 2018.