EV Charging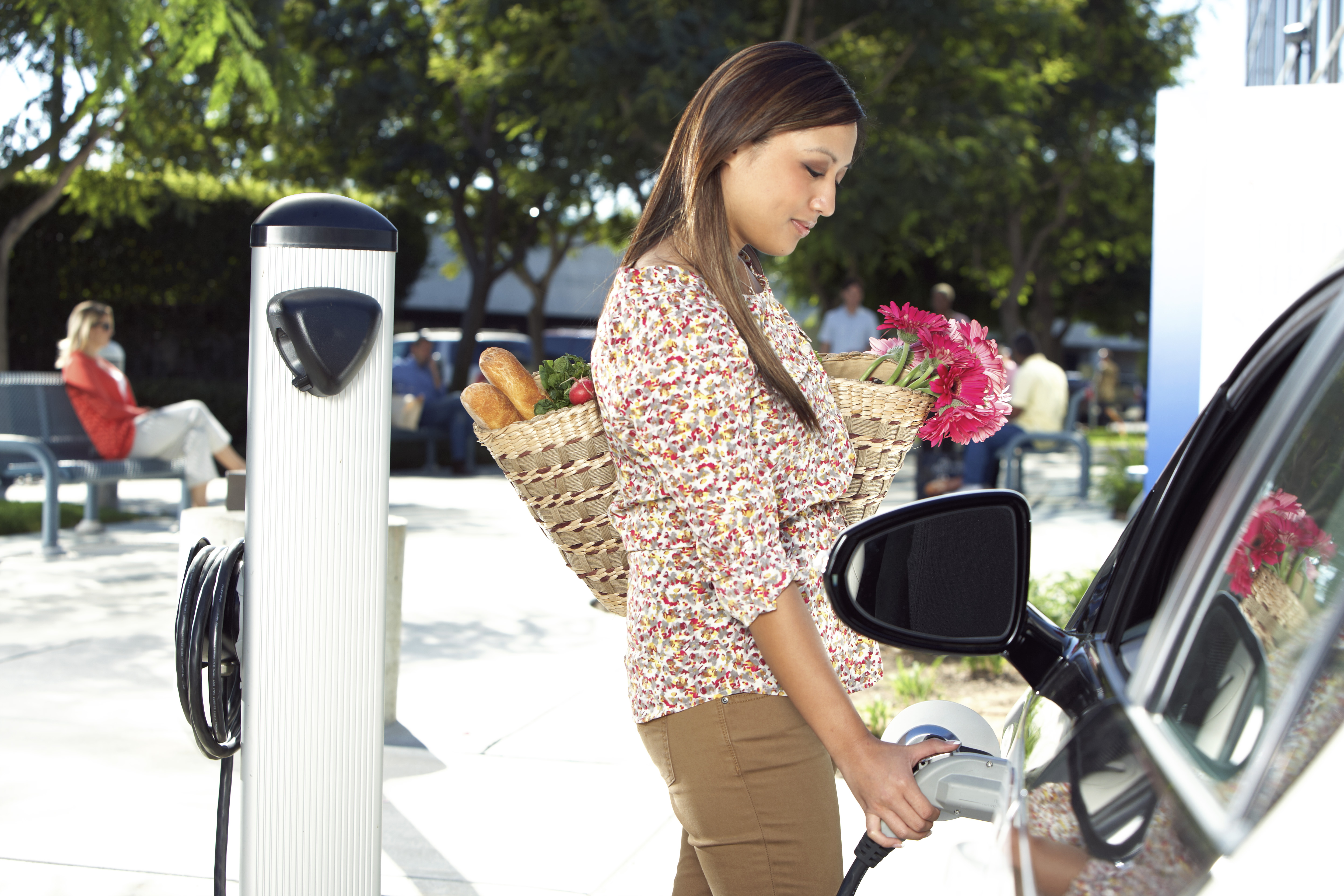 EV Drivers have the flexibility to charge anywhere there is power such as home, work or at a store. Charging is as easy as plugging in your mobile phone. There are many public apps to help you always know where the closet charger is located.
Three Charging Options
Level 1 - (120 volt) Every EV comes with a Level 1 cord set charger for a standard wall outlet. It provides up to 5 miles of range for each hour plugged in. It is the slowest and least expensive way to charge, but can still replenish a standard San Diego commute of 25 miles or more overnight.
Level 2 - (240 volt) This charger cuts the charging time of a Level 1 in half. It provides up to 10-20 miles of range per hour. A list of Level 2 chargers in a wide range of prices can be found on SDG&E's Marketplace. Almost all public charging stations are Level 2. SDG&E's Power Your Drive charging stations for apartments and businesses are also Level 2 chargers.
DC Fast Charger - (480 volt) This charging speed is only found at public chargers due to the size and cost of the equipment. It provides about 50 miles for every 15 minutes you charge. You can find these location on Plugshare. Not all cars are enabled with DC fast charging capabilities. For those that are, there are three different types:
Combined Charging System - installed in American and German manufactured EVs
CHAdeMO - installed in Asian manufactured EVs
Tesla - installed in Tesla models only