Power Your Drive EV Drivers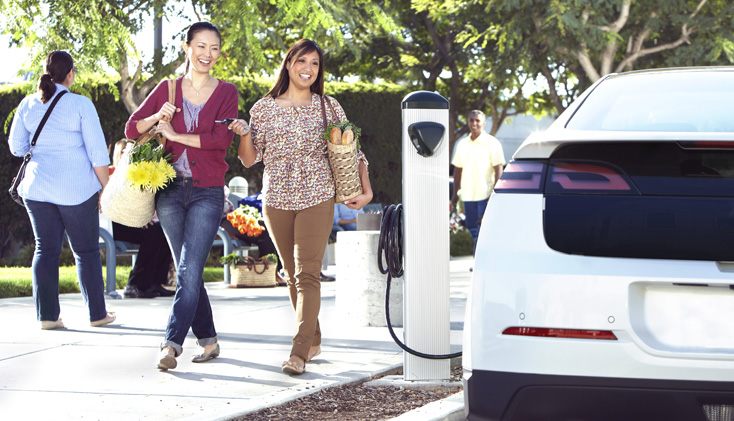 Congratulations! Your employer, apartment community or condo association is participating in SDG&E's Power Your Drive program, which provides charging stations for your electric car. The program's special electricity rate allows you to take advantage of renewable energy. It's like your EV is driving on sunshine.
These Level 2 charging stations are just for your use, and not open to the public. Let's get you charging!
Sign up


You will receive an email from your employer, apartment manager or condo home owner's association with your private Site ID. You'll need this to sign up for an SDG&E Power Your Drive account.
New customers will need to have a social security number. If you don't have a social security number, please visit one of our Branch Offices with two forms of approved photo ID and we'll help you sign up for you Power Your Drive account.
Some Power Your Drive drivers may not be paying for their charging on their SDG&E bill. In that case, get your Site ID from your employer, apartment community or condo association and contact your charging station provider.
Please choose one of the following to sign up:
Top 5 ways to create a thriving EV community
Form an EV Club: Create a group where current EV drivers can share the latest EV news and learn from one another about their experiences. Open the group to drivers considering going electric so they have a place to get answers to basic EV questions.
Develop best practices: New charging stations means EV adoption at your location will grow…and that's great! Develop best practices to ensure a pleasant charging experience for all.
Communicate: Create a way to easily communicate to your EV Club – whether through monthly emails, events or via an online community.
Partner with EV dealerships: Reach out to your local EV dealerships and invite them to show off their newest EV models and offer test drives.
Promote, promote, promote: Let the world known about all the great EV efforts you have in place at your business, apartment community or condo association.
EV Resources
Questions

Frequently Asked Questions