Catering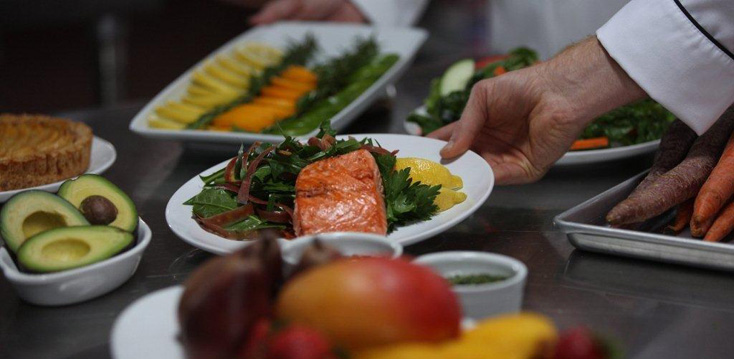 Our caterers are trained in sustainability and food waste-recycling practices. Please coordinate with them for your catering needs. Click the links below to review each caterer.
Food and beverage guidelines
No food or beverages may be brought into the EIC so please work with your caterer to insure that all your needs are met. Please refer to our EIC Use Guidelines for more information.
Alcohol
Alcohol may be served at special events as long as it is provided by one of our approved caterers. If you are interested in serving alcohol at an event, you must make a request in writing to receive approval.
Extra tables and special set-up
We offer the furniture and equipment listed on the Event Request form. Should different furniture be needed, you are responsible for making the appropriate arrangement with one of the EIC's approved caterers. Our approved caterers are equipped to provide banquet tables, belly bar tables, cocktail tables, linens, and other special service items.