Commercial Demonstration Kitchen
Our commercial demonstration kitchen houses the latest in energy-efficient and ventless cooking equipment, many available with rebates, and is a great resource for those in the commercial food service industry.
Equipment demonstration and testing
In our kitchen you can try it before you buy it. We offer "test drives" of over 40 pieces of the latest energy-efficient natural gas and electric equipment from a variety of manufacturers at no cost or obligation. Compare quality, production, overall performance and ease of maintenance.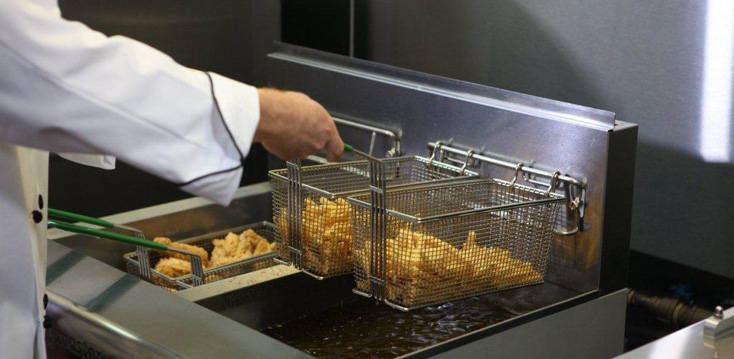 Courses
Sharpen your skills at our free courses on energy-efficient cooking equipment, lighting and much more.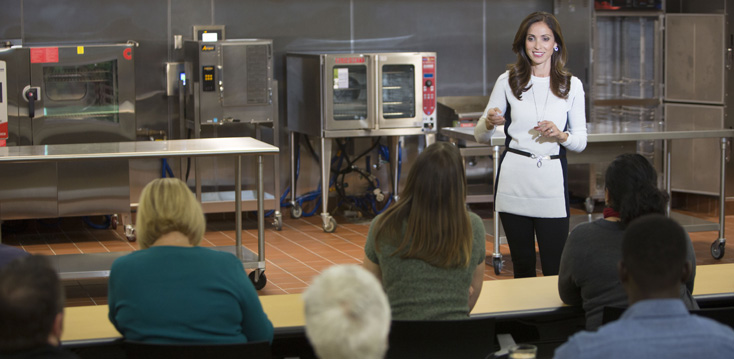 Kitchen equipment rebates
Food service equipment rebates and life cycle cost calculators to help you maximize your energy savings can be found at fishnick.com.
Join our online Trade Professional Directory
If you sell, service or install energy-efficient natural gas or electric equipment for commercial food service customers, consider joining our Trade Professional Directory.
This directory helps business customers find qualified Trade Professionals to help identify and implement energy and money saving opportunities in their facilities. Consider adding your business to our list of participating vendors.
Learn about joining our Trade Pro Directory
Check out our Trade Pro newsletters
Contact us