Tool and Book Lending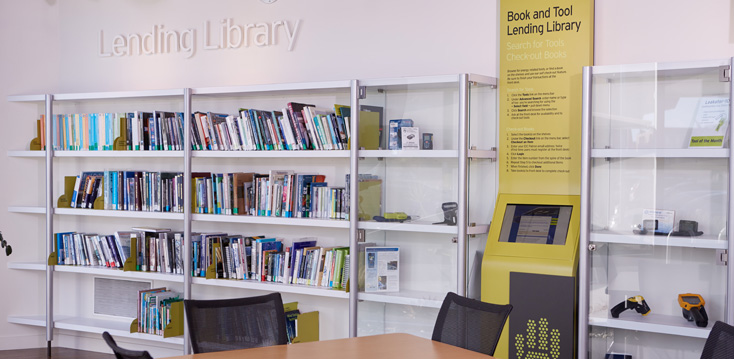 You can use our library to find a variety of energy efficiency and sustainability-related educational resources. There are books, DVDs and more than 100 energy-measuring tools. Best of all, they're available to check out and try at home.
If you have questions, or would like to check out a tool, book or DVD, contact the Energy Innovation Center at 1-858-496-7137.
You can also email or visit our center Monday through Friday 8 a.m. to 5 p.m.