Sunrise Preservation Properties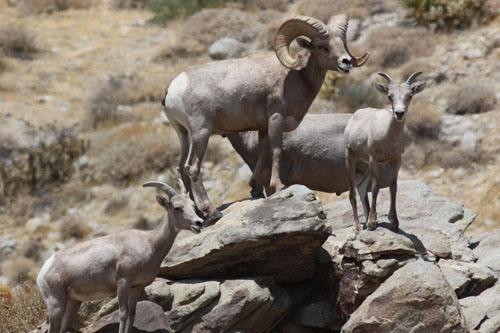 From the deserts of Anza-Borrego to the peaks of El Capitan and the forests and meadows in between, SDG&E is working with its partners to preserve forever more than 11,000 acres of important habitat.
Impact
This is one of the largest habitat preservation efforts in the region's history. Close to two dozen properties were researched and selected for preservation. Many of these properties will become public lands as part of the Cleveland National Forest or Anza-Borrego Desert State Park, with the others managed by local conservation groups or local and regional governments.
SDG&E's support has ensured that the properties are not just preserved but actively monitored and managed as sanctuaries for endangered and threatened species. These include:
the arroyo toad,
peninsular bighorn sheep,
several species of birds,
and the Quino checkerspot butterfly.
Fun Fact: Ultimately, the Sunrise Preservation project will protect more than 10 times the space that construction of the Sunrise Powerlink transmission line physically disturbed.
Learn more
Learn more about the properties by reviewing our slide show or any of the links below.
Sunrise Properties Slide Show
Did You Know?
The Sunrise Preservation Properties will be equal in size to more than nine Balboa Parks.