Scott Drury
President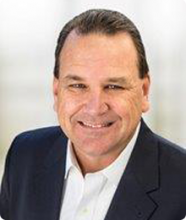 Scott Drury is president of San Diego Gas & Electric (SDG&E), one of Sempra Energy's regulated California utilities. Sempra Energy is a San Diego-based Fortune 500 energy services holding company whose subsidiaries provide electricity, natural gas and value-added products and services.
SDG&E is a regulated public utility that provides service to 3.6 million consumers through 1.4 million electric meters and more than 873,000 natural gas meters in San Diego and southern Orange counties.
Prior to his current role, Drury served as SDG&E's chief energy supply officer since 2015. As chief supply officer, Drury was responsible for all aspects of acquiring energy and capacity to serve the company's customers, including electric transmission, enterprise engineering, strategic planning, and generation and resource planning. Previously, he was SDG&E's vice president of human resources, diversity and inclusion from 2011 to 2015.
Prior to 2011, Drury was director of safety and emergency services and director of supply management for both SDG&E and SoCalGas.
Drury joined the Sempra Energy family of companies in 1986 and has held various management positions at SDG&E in areas including emergency services, construction, and procurement and logistics.
Drury serves on the board of directors of the San Diego Regional Economic Development Corporation, The Edison Electric Institute (EEI), and the California Business Roundtable, as well as on the advisory council of Alzheimer's San Diego.
Drury holds a bachelor's degree in public administration and a master's degree in business administration from San Diego State University. He holds a certificate in human resources and labor relations from Cornell University.