Renewables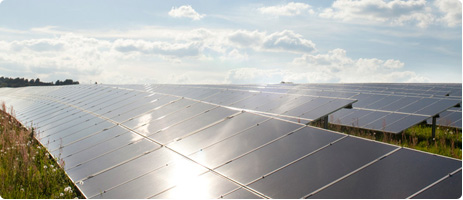 Renewable Portfolio Standards
Established in 2002, California's Renewables Portfolio Standard (RPS) is one of the most ambitious renewable energy standards in the country. The RPS program requires SDG&E, as well as the California's other investor-owned utilities, electric service providers, and community choice aggregators to increase procurement from eligible renewable energy resources to 33% of total procurement by 2020. With the help of the procurement programs listed below, SDG&E delivered 43 percent renewable resources to its customers in 2016, far exceeding California's 2020 goal.
Renewable Portfolio Standards +20MW
On roughly an annual basis between 2003 and 2013, SDG&E issued RPS Request for Offers (RFO). This program is generally targeted at large, utility-scale qualifying renewable. For more information about this program click on the following link.
Renewable Auction Mechanism (RAM)
Initiated in December 2010, the Renewable Auction Mechanism is a simplified, market-based procurement mechanism for qualifying renewable projects. As directed by the California Public Utilities Commission, SDG&E has held seven RAM solicitations. For more information about the most recent RFO, click on the below link:
Biomass Renewable Auction Mechanism (BioRAM)
Initiated in 2016, the BioRAM requires generation facilities that can use biofuel from high hazard zones utilizing the RAM process. For more information about the most recent RFO, click on the below link:
Feed in Tariff 0MW -3MW (Renewable Market Adjusting Tariff – ReMat)
SDG&E's renewable feed-in tariff (ReMat) became effective in July 2013. In October 2013 SDG&E began accepting Project Participation Requests (PPRs) related to the ReMat and the first bi-monthly ReMat program period began on November 1, 2013. For more information about the ReMat program, click on the below link:
More information about the ReMat program
Bioenergy Feed in Tariff 0MW -3MW (Bioenergy Market Adjusting Tariff – BioMat)
The BioMAT became effective in November 2015. In December 2015 SDG&E began accepting PPRs for the BioMAT and the first bi-monthly BioMAT program period began on February 1, 2016. For more information about the BioMAT program, click on the below link
More information about the BioMAT program