Reduce Your Use Rewards
Save enough electricity between 2 p.m. and 6 p.m. on a Reduce Your UseSM Rewards day and you'll earn a credit on your SDG&E bill. To earn rewards, set up an alert and we'll let you know when to expect a Reduce Your Use day.
Steps to Earning Rewards
Set up Reduce Your Use alerts within My Account.
We'll send out an alert the day before.
Save energy between 2 p.m. and 6 p.m. on the actual day.
Automatically earn rewards for saving energy.
View your reward credits online or on your bill.
Energy Use and Reward Details
You can view your personal energy use information and reward credits in My Account. Reduce Your Use details will show in the highlights section as it becomes available. You can also click on an orange bar for more Reduce Your Use information. If you haven't registered for My Account yet, you'll want to do so after you've signed up for an alert.
Log into My Account.
Click on the My Energy tab and then My Energy Use underneath.
Hover over or click on the orange bars for Reduce Your Use information.
Look for Reduce Your Use details in the Highlights section.
About Reduce Your Use
Reduce Your Use days may be called when energy use is high and usually lasts for a short time. Participation is optional but your energy-saving efforts will help reduce the strain on the system. Reduce Your Use Rewards are available to residential customers.
Energy-Saving Tips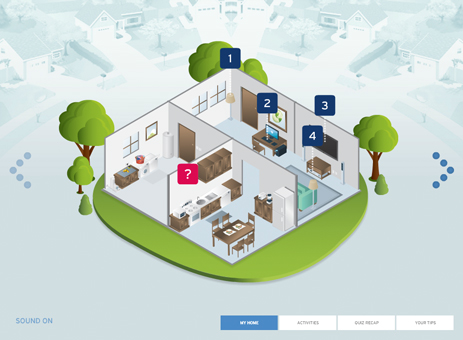 Visit our energy tour for more energy-saving tips