Excess Flow Valves
What is an EFV?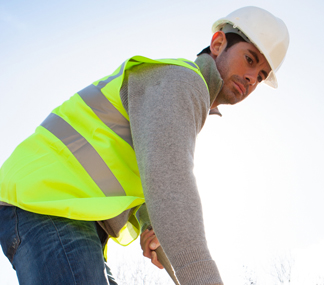 An Excess Flow Valve, or EFV, is a device installed on natural gas distribution pipelines that automatically closes and restricts the flow of natural gas in the event an underground pipe is damaged or if there is a significant increase in the flow of natural gas to the meter. These conditions are typically caused by digging or construction but can also be caused by damage to your gas meter by a vehicle impact.
What does an EFV do?
EFVs can reduce the risk of explosions, fires, and personal injury because they close or restrict any unplanned or excessive natural gas flows. Installation of an EFV will not protect against household appliance malfunctions, small punctures in underground pipelines and pipeline damage from earthquakes or flooding. It is important to understand that an EFV does not shut off the flow of natural gas completely. Some leakage may still occur resulting in a hazardous condition.
Where is an EFV installed?
An EFV is installed on the service pipeline that runs underground between the natural gas main (usually located in or near the street, alley or easement) and the SDG&E® meter on the customer's property.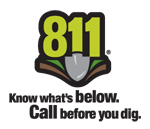 Call 811 before you dig!
The best way to prevent damage to a natural gas pipeline from digging is to call 811, the Underground Service Alert program, at least two working days before digging. 811 Underground Service Alert will coordinate with SDG&E to mark the locations of the utility-owned pipelines — absolutely FREE.
How can I learn more?
If you are interested in having an EFV installed on the service pipeline serving you*, please call SDG&E at 1-800-411-7343. SDG&E will first check to see if your service already has an EFV installed and if not, an estimate to install the EFV will be provided. The cost to install an EFV can vary widely depending on site specific conditions and may range from $2,500 to $5,000 or more.
If you decide to have an EFV installed, we will coordinate with you to schedule the installation (please note that it is possible that natural gas service will be interrupted to install the EFV). The construction crew will dig around the natural gas line in order to install the EFV and when the job is complete, natural gas service will be restored (if it was shut off). If paving or concrete needs repair, that work will be scheduled at a later date.
*Terms and conditions apply, including but not limited to: Only SDG&E or its approved contractors may perform the EFV installation. If gas service exceeds 1,000 Standard Cubic Feet per Hour (SCFH) or one or more of the following conditions are met, an EFV will not be installed: (1) the service line does not operate at a pressure of 10 pounds per square inch (psig) or greater throughout the year; (2) SDG&E has prior experience with contaminants in the gas stream that could interfere with the EFV's operation or cause loss of service; (3) an EFV could interfere with necessary operation or maintenance activities; or (4) an EFV meeting applicable performance standards is not commercially available.