Saving Energy
Tools to save energy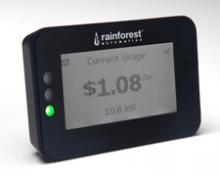 We offer tools to help you manage and save energy.
Learn how Green Button, SDG&E's mobile app and Home Area Networks can help you make smarter choices in your energy use, improve efficiency and lower costs.
Smart Meters - Two-way communication
Smart Meters are the foundation for future smart homes and businesses. These two-way digital meters communicate energy use information to SDG&E and you. Smart Meters have a computer chip that records energy usage every hour at your home and every 15 minutes at your business and is made available to you through a variety of devices and online tools. This information can help you understand how you are using energy so you can make money-saving and environmentally-friendly changes.
Have more questions about Smart Meters?
Visit our Smart Meter FAQ page.