Business
Capacity Bidding Program
For Event Day Updates please visit our Event Day Program Status Page at https://www.sdge.com/demand-response-program-status.
Read More
2018 Business Energy Efficiency Rebate Program
Final days remaining to submit your application for rebates. Don't forget that our instant rebate lighting program is open at participating distributors.
Read More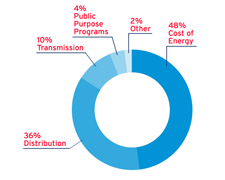 Pricing Plans for Businesses
Learn what makes up your Pricing Plans, why rates are changing and steps you can take to manage your use and help lower your costs.
Read More