Green Button
The Green Button was created in response to a challenge issued by the White House to give people timely access to their energy data. There are now two easy ways to access your electricity use data so that you can analyze your energy use.
Green Button Download My Data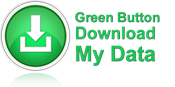 You can download up to 13 months of your personal electricity use data through Green Button Download My Data. Once downloaded, you can provide your data for analysis to developers and third parties in a XML file.
Access the Green Button from My Account, the same online service you use to pay your bill and manage your account information.
Green Button Connect My Data
Residential and Business Customers
Taking the Green Button one step further, Green Button Connect My Data allows you to send your energy use data to third party applications (apps). These apps are designed to help you make choices about how much energy you use by providing graphs and tools that can help you find ways to save energy and lower your bill.
Check back often for information about third party apps as they become available.
Developers
We're always looking for third parties whom are interested in developing an application that utilizes SDG&E customer data to help our customers. Check out our page to get a better understanding of our requirements and fill out the form if you're interested.
Signing Up for My Account
To access both Green Button and Green Button Connect My Data, you need to be a registered user of My Account. If you haven't signed up for My Account, it's easy:
Use your 10 or 11-digit account number from your SDG&E bill.

Enter the 5-digit zip code of your billing address.

Choose your own user name and password.
Common Questions
What can I do with my data?

With your data you or a company of your choice can analyze your energy use patterns and determine the best ways for you to manage your use. This information can also be used to help determine if a solar system can help you and what the proper size should be.

The OpenEI non-profit website maintains a list of currently active Green Button applications you can use.

How much data is in my file?

The file contains up to 13 months of Smart Meter energy usage data, for every hour or 15 minutes of every day. Your electricity use is available through both Green Button options: Download My Data and Connect My Data. Natural gas use is only available through Green Button Download My Data.

Why does SDG&E want to provide this data?

With more information, you can make better choices on how you use energy and how you can save energy. With smart meters installed at most homes and businesses, many people have access to their energy use data. The Green Button puts your energy use information in a standardized format for sharing. Access to this information is spurring the development of innovative consumer application and devices from third parties.