Safety and Emergency Preparedness
SDG&E's commitment to safety and emergency preparedness goes well beyond its provision of safe, reliable, and increasingly renewable energy to its customers. Through our SAFE San Diego Giving Initiative, we supported over 80 programs and projects in 2016, which encourage safety and emergency preparedness at home, at local businesses, and in our neighborhoods.
Regional Resiliency Initiative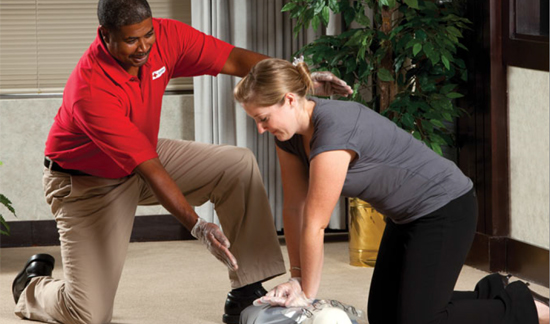 SDG&E's grant to the American Red Cross helps create a sustainable, community-wide network that encourages preparedness, carries out response and recovery, and strives for resiliency in the face of disaster.
Our contribution to the Red Cross has helped prepare over one million people, prepare, plan, or get trained to respond in a disaster or emergency situation.
Learn more about the American Red Cross
Working Together to Build Safer Communities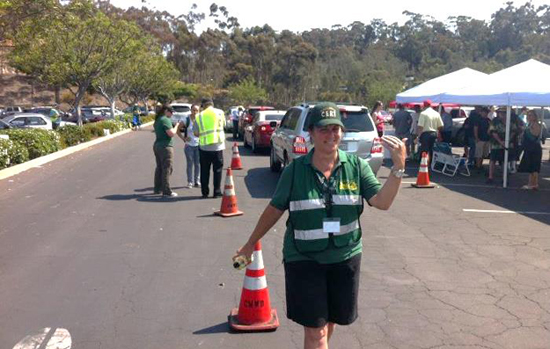 Community Emergency Response Team (CERT) was developed by the San Diego Fire-Rescue Department to help San Diego citizens become a part of the solution in their own communities, during the first few hours and days after a disaster strike.
Through our SAFE San Diego Giving Initiative, Community Emergency Response Teams and Fire Safe Councils – 60 in all – received $150,000 in 2016, to help 2,800 active volunteers protect more than 70,500 homes and 5,200 acres via 119 defensible space projects, 126 drills and 314 training workshops.
Learn more about San Diego County CERT
Meet the Fire Safe Kids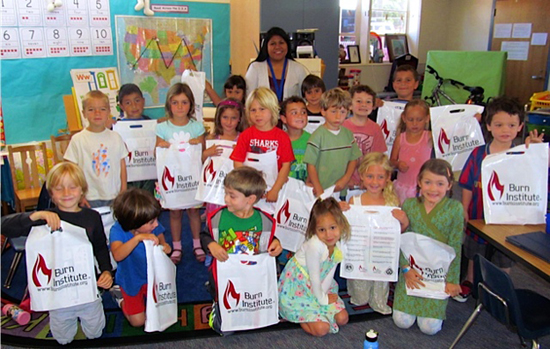 SDG&E partners with the Burn Institute to offer the Fire Safe Kids program in English and Spanish, at no cost to schools within San Diego County.
As a longtime partner of the Burn Institute, SDG&E also supports vital programs such as the Senior Smoke Alarm and First Responder program, Wildfire Program, Scald Prevention Campaign. These programs help to provide overarching safety information to the public as well as help to improve the safety of at-risk and underserved populations